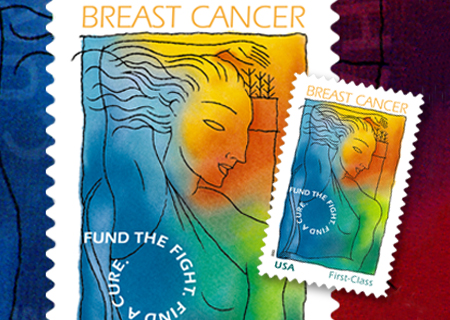 Breast Cancer Semi-Postal Stamp
United States Postal Service (USPS)
In 1997, Congress passed a landmark bill allowing for the creation of the country's first semi-postal stamp.
Art Director Ethel Kessler worked in collaboration with Illustrator Whitney Sherman to create a stamp that represents the multi-cultural aspect of this disease and the hope of finding a cure. Congress has approved the continuation of the stamp, and over
1.2 billion stamps have been sold with $71,100,000 raised for breast cancer research.